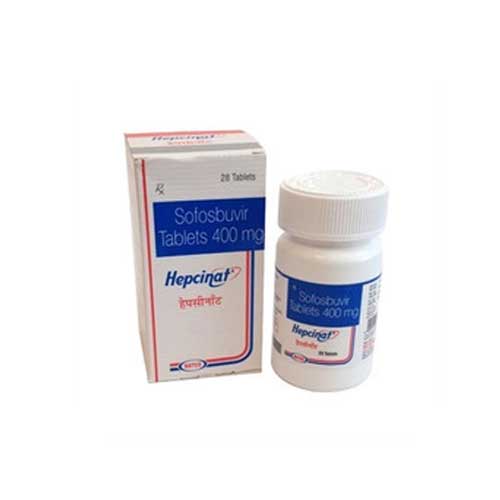 Hepcinat Tablet
Being the market leader in this domain, we have come up with an effective Hepcinat Tablet. Used for the treatment for Hepatitis C infections, these tablets are checked on different quality measures so as to ensure their quality. We provide these tablets at market leading prices.

Features:
Balanced composition
Safe to consume
Hygienically packed

Specifications:
Brand Name : Hepcinat
Active Ingredients : Sofosbuvir
Manufacturer : Natco
Country of Origin : India
Intended Patient : Unisex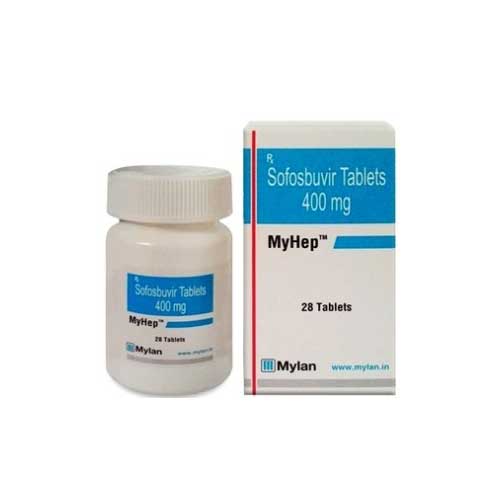 MyHep Tablets
MyHep All medication is a combination of sofosbuvir and velpatasvir. This drug work by reducing the amount of hepatitis C virus in your body, which helps your immune system fight the infection and may help your liver recover
Velpatasvir/Sofosbuvir (Myhep All ) is a two-drug combination which is used to treat chronic hepatitis C (an ongoing viral infection that damages the liver). It may sometimes be used with another antiviral medication
Features:
Accurate composition
Longer shelf life
Precisely processed
Specifications:
Composition : Velpatasvir 100 mg and Sofosbuvir 400 mg
Manufacturer : MyLan Pharmaceutical
Packing : Pack of 28 Tablets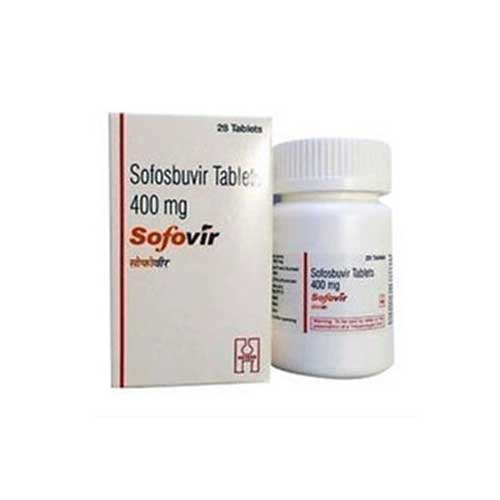 Sofovir (Sofosbuvir) Tablets 
Sofovir 400mg Tablet containing the active ingredient sofosbuvir is a nucleotide polymerase inhibitor type of antiviral medication used to treat Hepatitis C. Sofovir Tablets must be used in combination with other antiviral medicines to reduce the amount of hepatitis C virus (HCV) in the body to help the liver recover. Chronic hepatitis C infections can cause serious liver problems such as liver cancer or cirrhosis (scarring). Patients with HIV or liver cancer and are going to have a liver transplant may also use the drug to decrease the risk of reinfection after the transplant. 
Features:
Accurate composition
Longer shelf life
Precisely processed
Specifications:
Brand name : Sofovir
Active ingredient : Sofosbuvir
Manufactured by : Hetero Labs Limited
Form: Tablets
Strength: 400 mg
Packing: Pack of 28 tablets