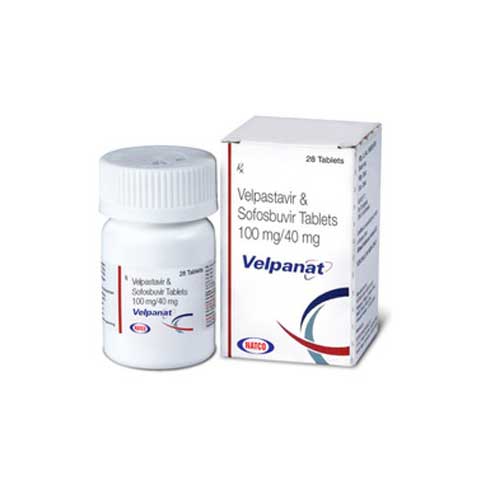 Velpanat Tablets
Velpatasvir/sofosbuvir is a two-drug combination for the treatment of hepatitis C. It is administered as a single daily pill containing the viral NS5A inhibitor velpatasvir and sofosbuvir, a nucleotide inhibitor of the viral RNA polymerase.
Velpanat medicine is a prescription drug. Do not share the Velpanat medicine with others, since they may be suffering from a problem that is not effectively treated by this drug.
If you have questions about the Velpanat drugs you are taking, check with your doctor / Medical adviser / Nurse / Hospital Institution / Health advisor or pharmacist.
Features:
Accurate composition
Longer shelf life
Precisely processed
specifications:
Brand : Velpanat
Generic: Velpatasvir and Sofosbuvir
Strength: 100 Mg / 400 Mg
Form: Tablets
Packing: Pack of 28 Tablets
Manufactured by – Natco Pharma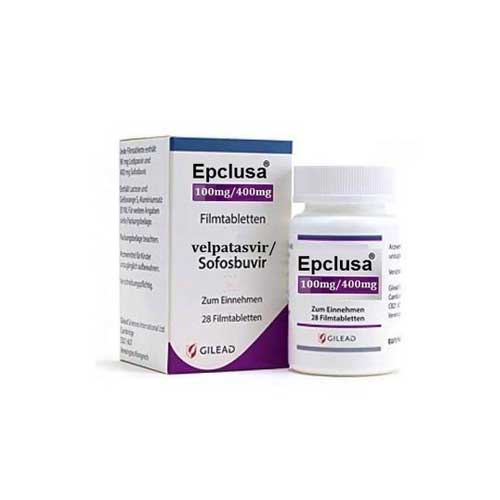 Epclusa Tablets
Epclusa contains a combination of sofosbuvir and velpatasvir. Sofosbuvir and velpatasvir are antiviral medications that prevent hepatitis C virus (HCV) from multiplying in your body.
Epclusa is used to treat chronic hepatitis C in adults with HCV genotype 1, 2, 3, 4, 5, or 6.
Epclusa is given in combination with another antiviral medicine called ribavirin in people who also have advanced cirrhosis.
Features:
Accurate composition
Longer shelf life
Precisely processed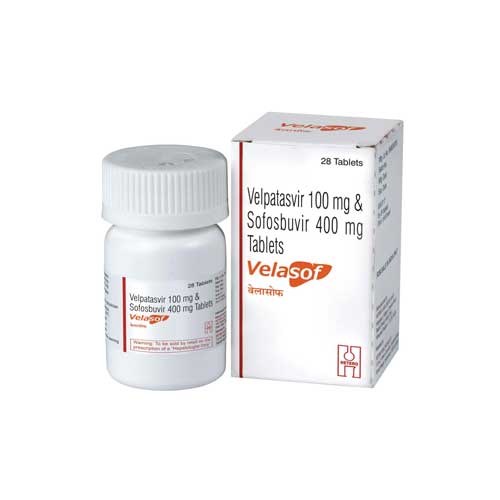 Velasof Tablets
Velasof is also called as HETERO Velasof and it is the prescription drugs. This drug is available in a bottle/tablets form and is a combination of Velpatasvir 100 mg and Sofosbuvir 400 mg. This combination of two leading salt is really a marvel when it comes to the patients suffering from Hepatitis C. Patients can have this particular drug in the form of a single tablet on a daily basis. This drug is the first treatment of its kind that operates on all the genotypic 1 to 6 HCV in a successful manner.
Hetero Velasof is very helpful for the treatment of those people who are affected by the ailment of chronic Hepatitis C. This drug is sold under the brand name Velasof and the chief active ingredients in this drug are Velpatasvir and Sofosbuvir in the different quantities.
The manufacturing company of this medicine is Hetero Healthcare Limited in India and is sold in a bottle with the packing of 28 tablets. The Hetero healthcare Velasof medicine has been proved very effective for the patients with the chronic Hepatitis C. Being the combination of two different drugs, it has proved to be effective in the treatment of different regimes related to Hepatitis C and does the anti HCV activity in a significant manner leading to the cure of the Hepatitis C ailment.
Features:
Accurate composition
Longer shelf life
Precisely processed
Specifications:
Brand Name: - VELASOF
Active Ingredients: - Velpatasvir & Sofosbuvir
Manufactured by: - Velasof by Hetero Healthcare Limited
Drug Form: - Medicine is available in the form of Tablets
International Trade Name: - Epclusa
Packing: - 28 tablets/bottle