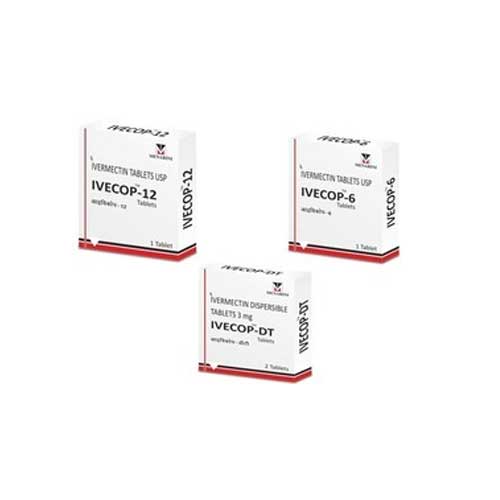 Ivecop Tablets
Ivecop 12 MG Tablet is an antiparasitic agent which is used in the treatment of worm infections in the intestine and skin.Take this medicine as a single dose on an empty stomach. Do not use in children with weight less than 15 kg.
Features:
Accurate composition
Longer shelf life
Precisely processed
Specifications:
Manufactured by

 Menarini India
Vermect Tablets
Vermact Tablet is used for Parasitic infection of skin, Parasitic infection of hair, Parasitic filarial worm infection, Inflammatory diseases, Threadworm infections, Pinworms infections and other conditions. Vermact Tablet may also be used for purposes not listed in this medication guide. Vermact Tablet contains Ivermectin as an active ingredient. Vermact Tablet works by killing the parasite by paralyzing it. Mankind Pharma manufactures Vermact Tablet.
Features:
Accurate composition
Longer shelf life
Precisely processed